We are utterly shocked and saddened by the situation in our neighbour country. We find Russia's military actions against Ukraine unacceptable, disgusting and consider them an act against democratic values and human rights.
These unprecedented acts are happening closer to us than ever, they are happening to our friends and partners in the year 2022 and it makes us scared and worried.
Dearest friends in Ukraine, you are not alone in this. All of us at FatChilli are ready to help as individuals and offer material help, transport or emotional support. You can count on us
As a company working with media outlets and independent journalists, we all really value objective reporting of the Ukrainian media outlets on this horrible situation and we can't even imagine how hard it must be for the reporters.
We at FatChilli would like to support the journalists in Ukraine and offer our services. We can implement ad technology for programmatic advertising at any Ukrainian media that is interested. We aim to do this completely free of charge and give up on our revenue share, so all earnings from the advertising will stay at the media outlet and bring them additional finances, which they need at this moment.
If you know of any media outlet who could use this, please let us know at [email protected].
Additionally, we have listed a few suggestions how anyone can help (from dennikn.sk):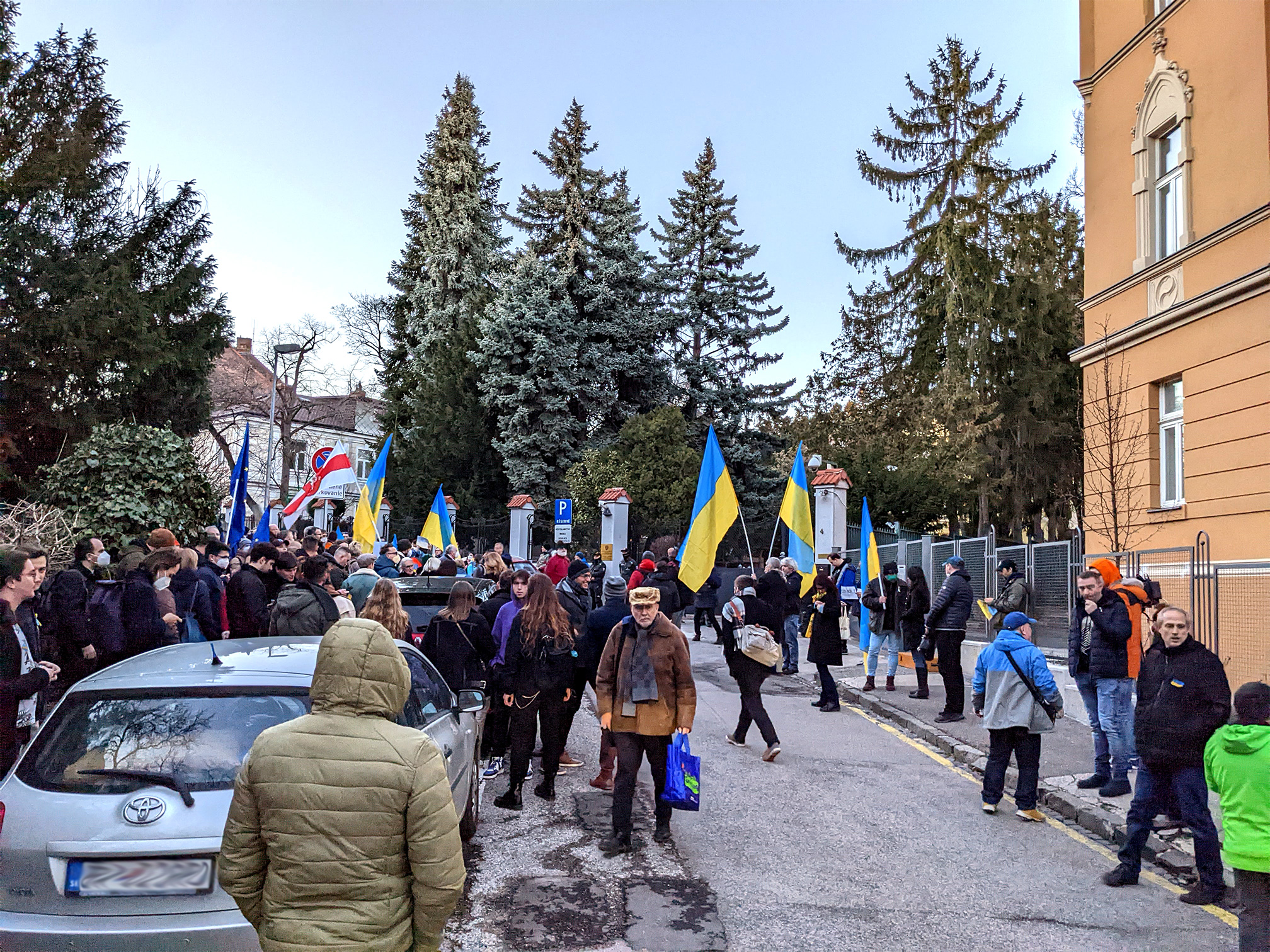 Picture from the protests in front of the Russian Federation Embassy in Bratislava, Slovakia. Near FatChilli's headquarters.
Title photo by Priscilla Du Preez; Unsplash.