On the weekend of 4-5 September our colleagues from FatChilli were invited to speak at the Mezhyhirya Fest in Kyiv, a 7th international journalism conference for Ukrainian and international journalists, policy-makers and media experts, organized by Media Development Foundation (Ukraine).
The topic of the fest was "Dictatorship of tech" and the main goals were to share experiences, discuss urgent challenges, build new networks and support the journalistic community, as well as to award the best investigative work.
The conference took place at the beautiful, yet controversial, Mezhyhirya residence, a former estate of the Ukrainian ex-president Viktor Yanukovich, which now serves as a museum and a park.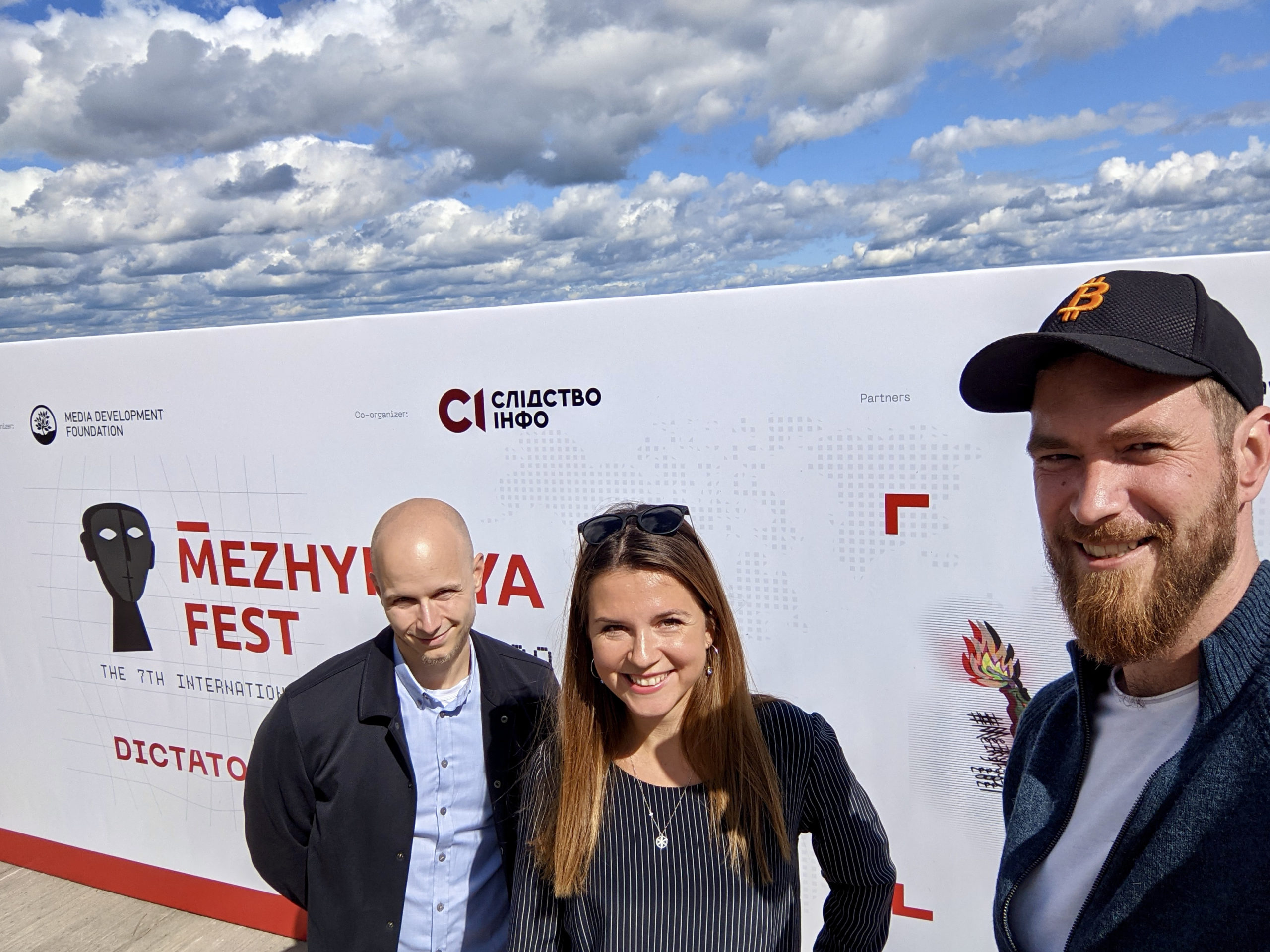 The fest kicked off on Saturday morning with the opening speeches from the organizers and donors and continued in two separate streams. One stream in the Investigations hall, talking about leading journalistic investigations from all over the world, also including a panel about the current state of journalism in Belarus.
The other stream continued in the so-called "management garden", where we talked about the best management practices in media companies, main media trends and technologies.
Don't be everything to everyone
The program in the management garden started with a very insightful speech given by Brian Morissey, an ex-editor and president at Digiday Media and the founder of a newsletter The Rebooting, focused on building sustainable media businesses.
He identified a few areas that are currently changing in the media business and the media should use them in their favor.
Brian pointed out that the ideal model for publishers is to really just focus on the content and work on the "unbundling" of the activities, otherwise they're operating separate businesses.
"Publishing rolls up several different functions now and it's not right if you are running an events business in order to fund a content business," thinks Brian.
He emphasized the importance of "niche-ification", which means that it's really hard to be everything to everyone. If you have a focused audience you can make a lot more money. He encouraged not to have gigantic scales because you need more and more resources to get more and more things.
Advertising or Paywall?

Later on Alex Chapko from Piano.io Ukraine talked about the view of publishers at advertising versus paid content and said that until recently these two areas were considered independent and rather at conflict.  However, these two revenue models are fueling news media companies' digital business these days and should eventually complement each other.
A successful publisher needs an ecommerce mindset

In FatChilli we decided to talk about how publishers can use not only modern digital technologies but also the up-to-date digital mindset for their advantage. Therefore we found it essential to join forces with our business partner Refresher Media, as we consider them really advanced in developing and using digital technologies, hence the right ones to share their insights with the eastern European media outlets.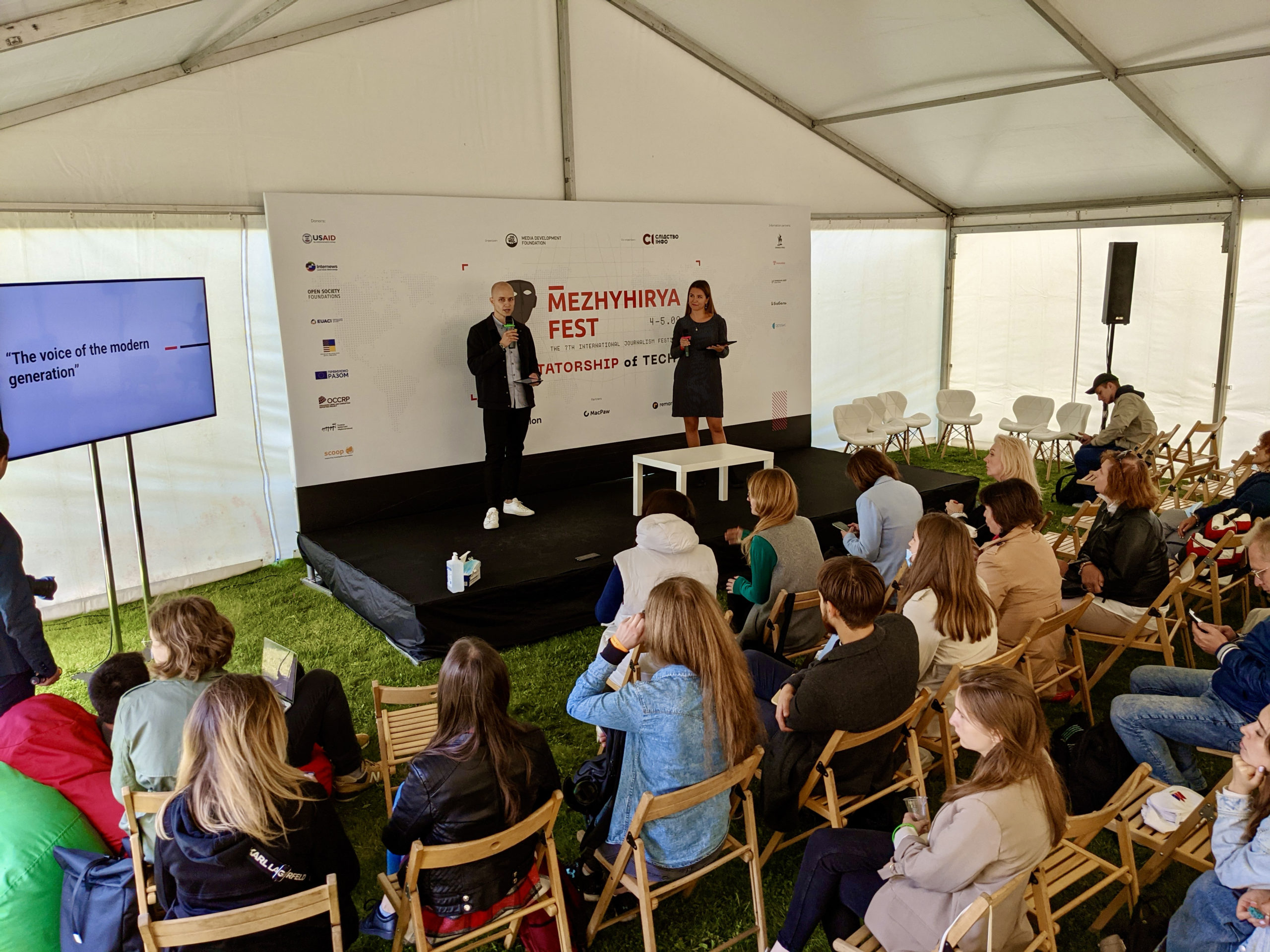 The presentation called "Become a publisher with digital DNA"  was given by our Research & Development Manager, Martina Klárová together with Gabor Boros, the CEO of Refresher.
The presentation suggested that a successful digital-DNA publisher needs to incorporate the tactics and the mindset from the ecommerce world.

Make your readers fall in love with you

We focused on four areas for publishers on how to move the visitors down the conversion funnel that ecommerce people do right and publishers should take an example from.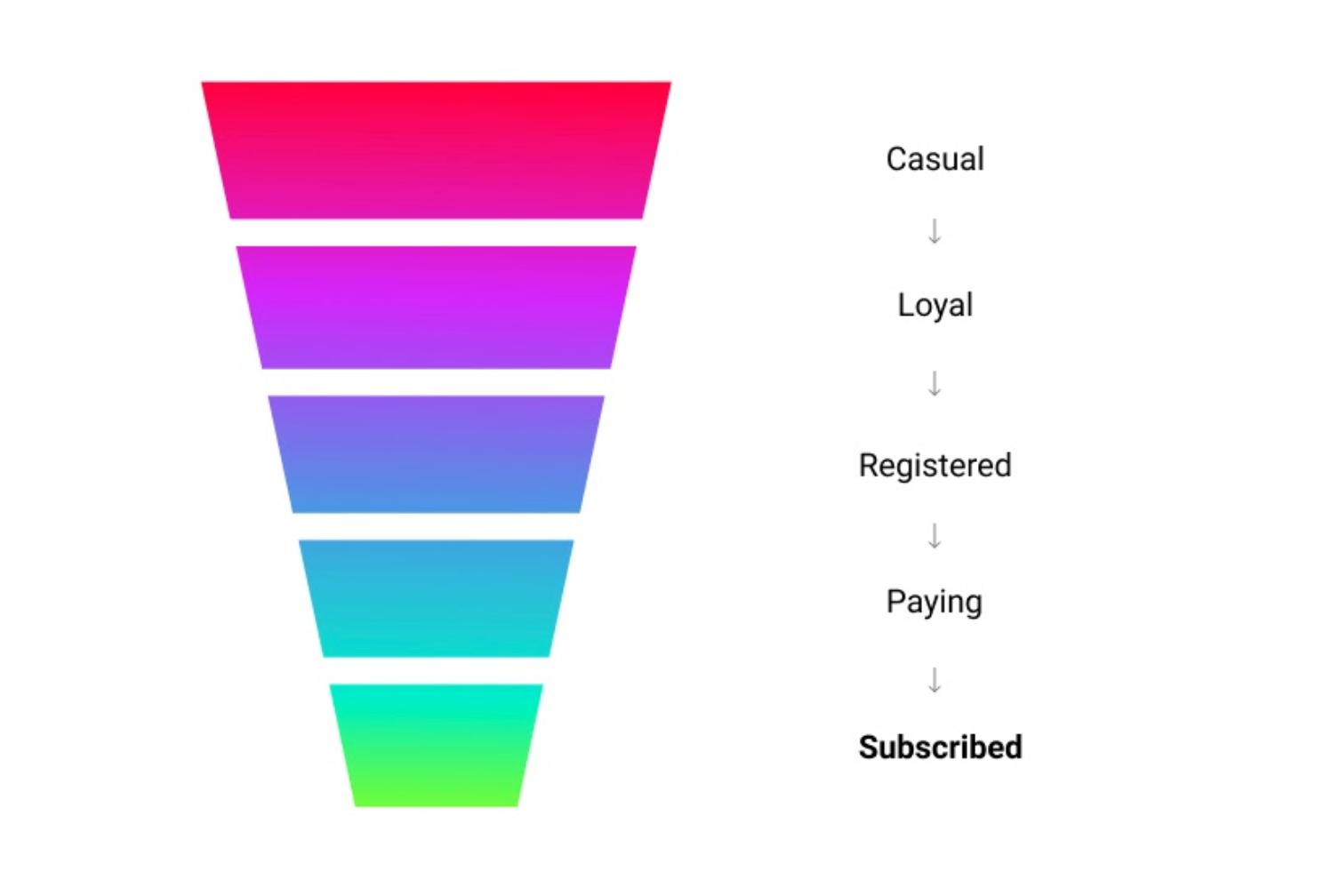 Firstly, brand building is crucial. When you have a strong brand, use the right engagement tactics, so that your readers will fall in love with you. We underlined that in order to create a lasting relationship with your audience and establish a habit, the importance of brand building done right should not be neglected.
Gabor emphasized that it's hard to optimize all parts of the funnel at once and publishers should choose their fights and that "fast and cheap is good enough when exploring".
Martina proposed that the next step once you did well in the engagement stage, is to start asking your readers for money because if you don't, you are losing out on your revenue. Last but not least, to do all those things mentioned above, you need not only human intelligence, courage and creativity, but also a proper tech stack.
Experiment constantly

In the end our speakers encouraged the audience that in order to move the readers down the funnel, they need to constantly experiment. And the best way to do that is to collect data wisely and as much as reasonably possible, then create a hypothesis why the data is as it is, suggest a change accordingly, act on the change and measure the results and then do the process again.
If you want to learn more about how to become a publisher with digital DNA, download our presentation here: https://fatchillimedia.com/mezhyhirya-2021/
What does a sustainable media outlet of the future look like?

Later in the day our colleague Matej Borko, Head of Innovation and Marketing, participated in the panel discussion on the topic "New tools for new age", together with the earlier speakers Brian Morissey and Alex Chapko. The moderator of the panel Andrey Boborykin from Public Broadcasting Company of Ukraine asked the panelists about their visions on how an effective and a sustainable media outlet should look like in 10 years.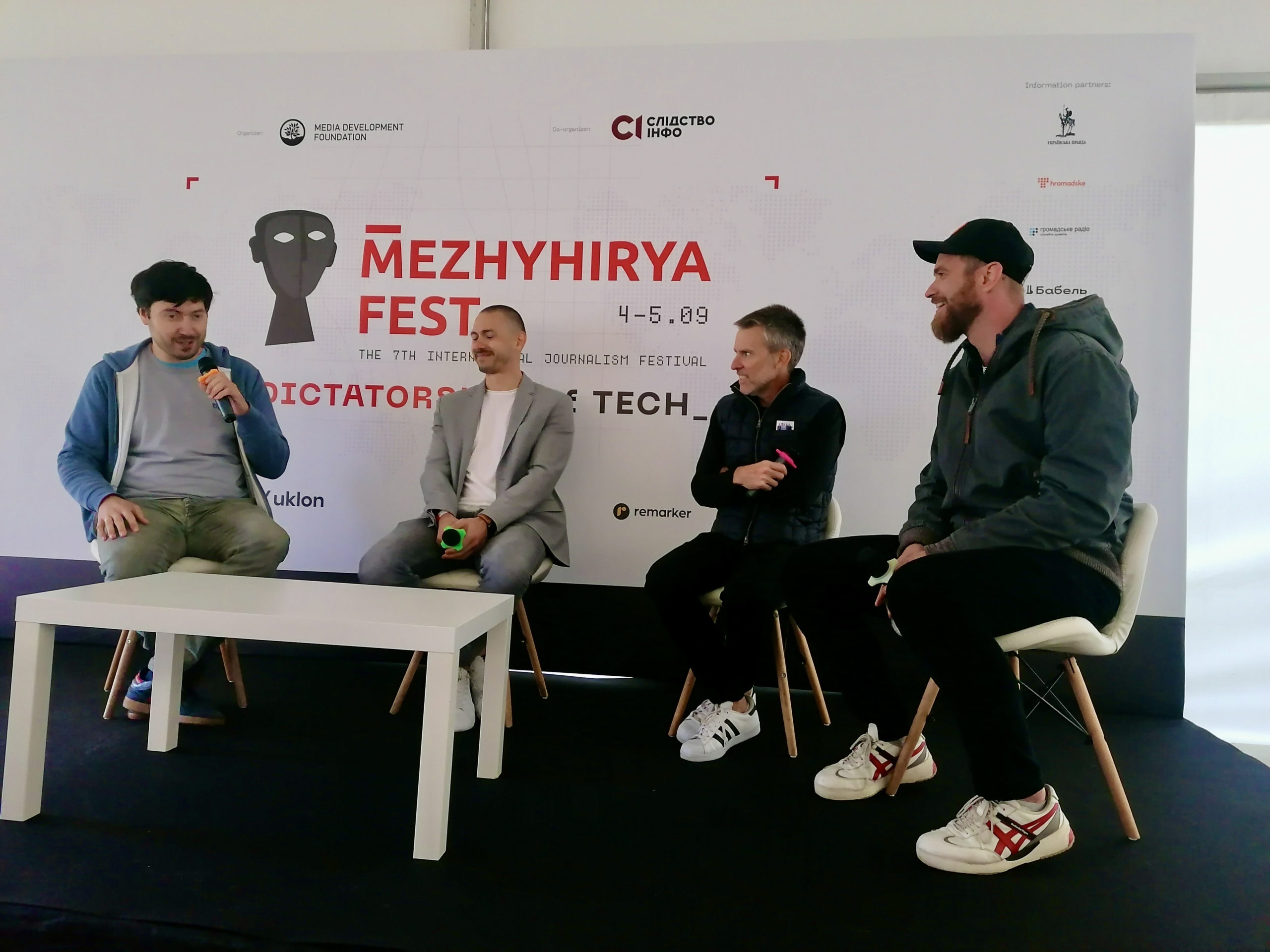 Brian focused on the value proposition and repeated that you can't be all things to all people, instead should be realistic about your role for your audience, build a community and put yourself in the centre. Alex added that the modern media outlet needs to try, experiment, pivot until they find the right way to monetize their audience, with the right people, right strategy and right technology.
Matej strongly agreed with both speakers and added that sustainable media outlets need to be able to react, be flexible and adapt to new things quickly. They need to communicate their values and build upon them not only for their readers but also for the editors, as together they will achieve more.
What all the speakers in the management garden stressed out together was that publishers need to focus on audience engagement, collecting data and building strong user relationships and trust, and keep testing and experimenting.
Investigative

J

ournalism

A

ward

C

eremony

The evening finished with the Investigative Journalism Awards Ceremony with the winning reportage called:
"American Dream" by Victor Medvedchuk. How a pro-Russian politician-businessman under sanctions, is getting into the market of oil products in the USA" , Radio Liberty, by authors Maksym Savchuk, Lubomira Remazhevskaya and Oleksander Chernovalov.
The second day of the Mezhyhirya fest was even more practical and involved more panel discussions, trainings and workshops. Unfortunately, our team wasn't able to take part and needed to travel back. However, they came back to Bratislava enriched by a lot of new experience and new connections, prepared to work on new projects. Big thanks to all the organizers and Media development foundation for their invitation.
Get more info about the topics discussed at the Mezhyhirya Fest and have a look at:
Brian Morissey's newsletter about what comes next in media: https://therebooting.substack.com/p/context-matters
Portal on the most important processes in the Ukrainian and world media space and on the media market.": https://detector.media/tag/2988/
Watch the video recording of all presentations here: https://www.youtube.com/watch?v=3oi4A_T-D0k